Explore Little Petra: The Best Kept Secret of Jordan
Jun 28
Jordan, a land of wonders, allures travellers from across the globe. Among its many attractions is Little Petra, which one must explore while visiting. Located just nine kilometres from the gateway town to Petra, Wadi Musa, this beautiful Nabataean site dates back to the 1st century AD.
Unlike the famous Petra, Little Petra is lesser-known, offering a level of calm rarely experienced in the central areas of its more popular counterpart. In this blog post, we will guide you through everything you need to know to plan your visit to Little Petra and highlight the must-see attractions while exploring this fascinating site.
Get ready to uncover Little Petra - the best-kept secret of Jordan!
Description of Little Petra
Little Petra is a magnificent historical site located nine kilometres from Wadi Musa and known as Siq al-Barid. This ancient site holds remarkable treasures that give visitors a glimpse into the Nabataean civilization. 
The site features sculpted red sandstone buildings, temples, and ancient caves that have weathered the test of time. Little Petra is a perfect example of the Nabataean people's creative abilities and architectural skills. 
The Siq al-Barid, which translates into 'cold canyon,' is known for its high buildings that give visitors a sense of calm that is rare to experience in Petra's central areas. Little Petra also offers a distinct contrast to Petra, where visitors can explore the site without the crowds. 
The site is particularly suitable for those visitors who want to delve deeper into the history of ancient Jordan and its civilizations. With so much history and intrigue to explore, Little Petra is a must-visit site for anyone travelling to Jordan. [1][2]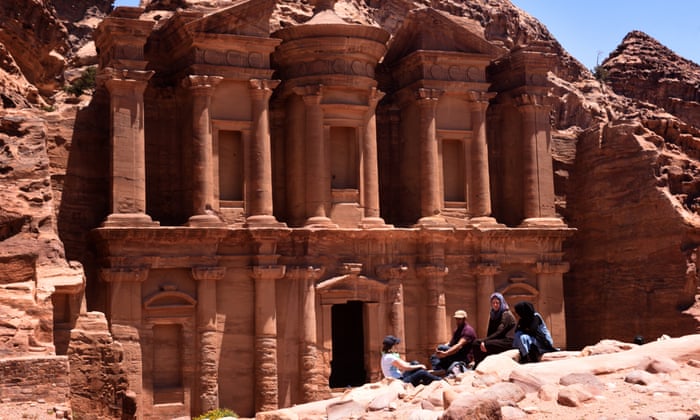 Importance of visiting Little Petra
Visiting Little Petra might not be on every traveller's bucket list, but it shouldn't be overlooked. Indeed, Little Petra doesn't have as many attractions as its famous neighbour, Petra. However, this doesn't mean Little Petra is less important or interesting. On the contrary, Little Petra offers a unique and peaceful experience you won't find anywhere else. 
The fact that it is less crowded than Petra is one of the reasons why it's worth visiting. You can enjoy the site at your own pace without feeling rushed or overwhelmed by the number of tourists around you. Also, the relaxed vibe and the absence of vendors trying to sell you souvenirs or rides give you a more authentic experience of the place. 
Another reason is that Little Petra offers an alternative way to enter Petra, which could be a good choice for those who want to skip the main pathway or add adventure to their trip. Moreover, Little Petra is free to visit, a plus for budget travellers. 
Overall, Little Petra might be a hidden gem that not many know about, but it's worth exploring and adding to your Jordan itinerary. [3][4]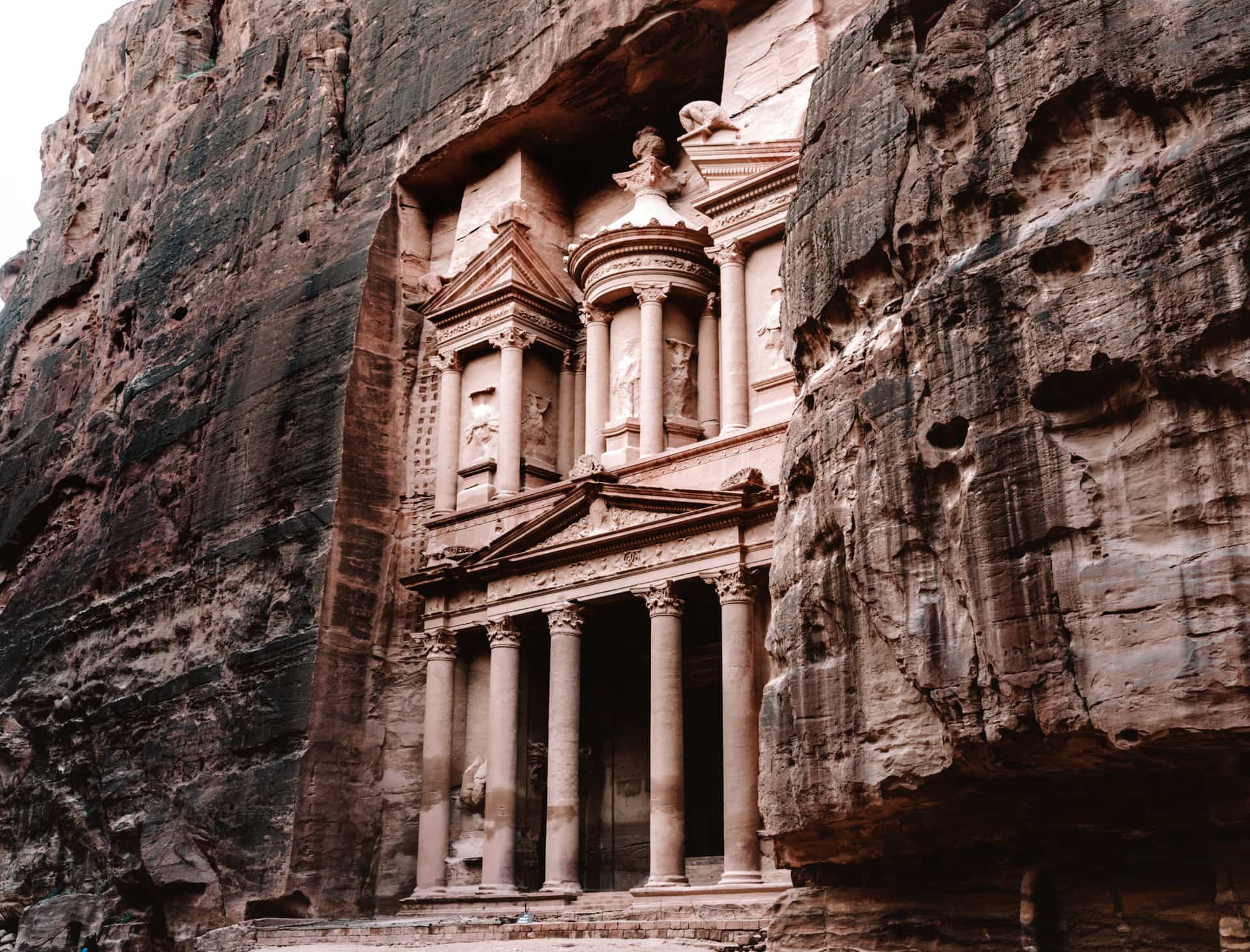 Distance from Wadi Musa
Little Petra is a hidden gem nine kilometres from Wadi Musa, the gateway town to the famous Petra in Jordan. This makes it easily accessible for anyone already visiting Petra or looking for another unique site to explore. The short distance also makes it a perfect add-on to any Jordan itinerary.
The journey to Little Petra is a quick 15-minute drive from Wadi Musa, making it a convenient destination for those with limited time or transportation options. However, despite the short distance, Little Petra feels like another world. The peaceful and quiet atmosphere, combined with the stunning Nabataean architecture, transports visitors to a different time, allowing them to immerse themselves in history fully.
It's hard to believe that this once lush agricultural area was an important base for long-distance trade, acting as a resupply post for many caravans. Now, it is a fascinating site for travellers, offering a chance to walk between carved Nabataean temples and ancient caves. 
So add Little Petra to your itinerary and experience the best-kept secret in Jordan. [7][8]
How to get there
Getting to Little Petra is relatively easy, as it is just nine kilometres from Wadi Musa, the gateway town to Petra. One of the easiest ways to reach Little Petra is by hiring a taxi or taking a private car from Wadi Musa. Taxis and cars can be easily found everywhere in Jordan and are affordable. 
Another option is to take the local bus between Wadi Musa and Little Petra. The local bus is cheap, but it may take longer to reach Little Petra as it might stop at several places along the way. 
If you're feeling adventurous and want to explore Little Petra while enjoying Jordan's beautiful scenery, you can also consider renting a bike or hiring a guide for a hiking tour. Biking or hiking may take longer, but it offers a unique experience and an opportunity to see the local culture up close. 
It is worth noting that Little Petra can be visited as a standalone attraction or as an add-on to your Petra visit. Either way, it is an experience that should not be missed in Jordan. Just remember to wear comfortable shoes, as the terrain can be rocky and uneven in some areas. [9][10]
Best time to go
When planning your trip to Little Petra, it's important to consider the best time to go. The ideal time for your visit depends on your personal preferences and priorities. If you want to avoid crowds and enjoy mild temperatures, spring and autumn are the best seasons to visit. The weather in these seasons is pleasant, not too hot, and there are fewer tourists. However, remember that this is peak season so book your tours, transportation, and accommodation in advance to avoid disappointment.

If you don't mind the heat, summertime is also an option, especially if you want a less crowded experience. However, it's important to care for yourself by wearing light, loose-fitting clothing, protecting yourself from the sun, and bringing plenty of water. Visiting early in the morning is also recommended when temperatures are lower. 
Regardless of the season you choose, allocate at least an hour and a half to explore Little Petra fully. The site may be small, but it's packed with impressive structures carved into the rock, wonderful views of the mountainous landscape, and historical significance. So, whether you're a history buff, a nature lover, or just looking for a unique travel experience, Little Petra is waiting for you to explore its hidden treasures. [11][12]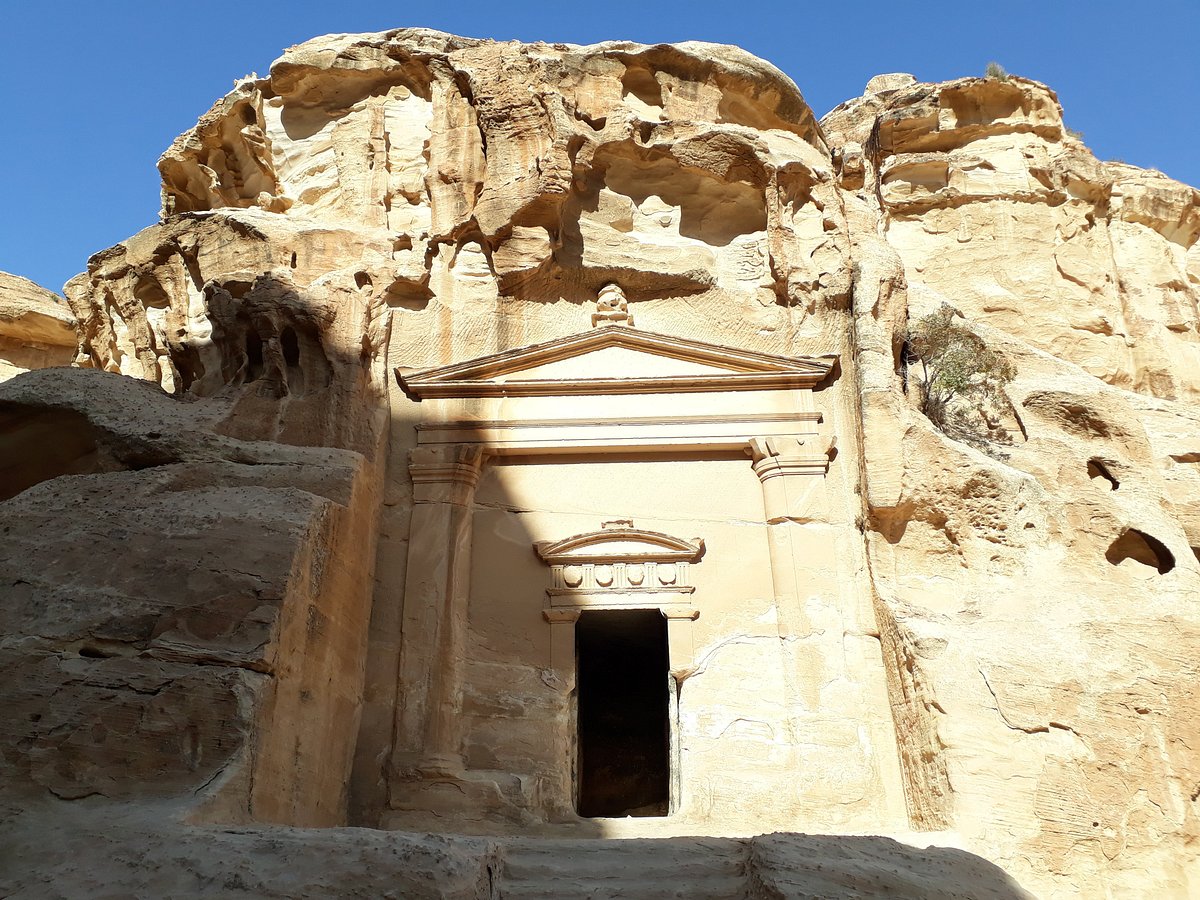 Tomb façade 846
Little Petra is a hidden gem in Jordan that any traveller should not miss. One of the most popular attractions in Little Petra is the Tomb Façade 846. This rock-cut tomb, with its Greco-Roman classical façade, is believed to have been constructed in the 1st century BC or 1st century AD.
The tomb's entrance is embellished with two flat relief pillars with Nabataean capitals. On top of the door is a metope-triglyph frieze found in classical architecture. The chamber inside the tomb is unfinished, indicating that it was never used as a burial place.
The tomb is completed by a flat arch with decorative elements at its ends and apex. The pediment is crowned by an urn, adding to the overall beauty of the structure. Visitors can easily find the Tomb Façade 846 on the right side of the entrance to the deep gorge of Siq al-Barid.
The building's unique construction and impressive design are a testament to the remarkable architectural skills of the Nabataeans. If you're fascinated by classical architecture or want to appreciate stunning historical structures, then Little Petra's Tomb Façade 846 is a must-see attraction. [13][14]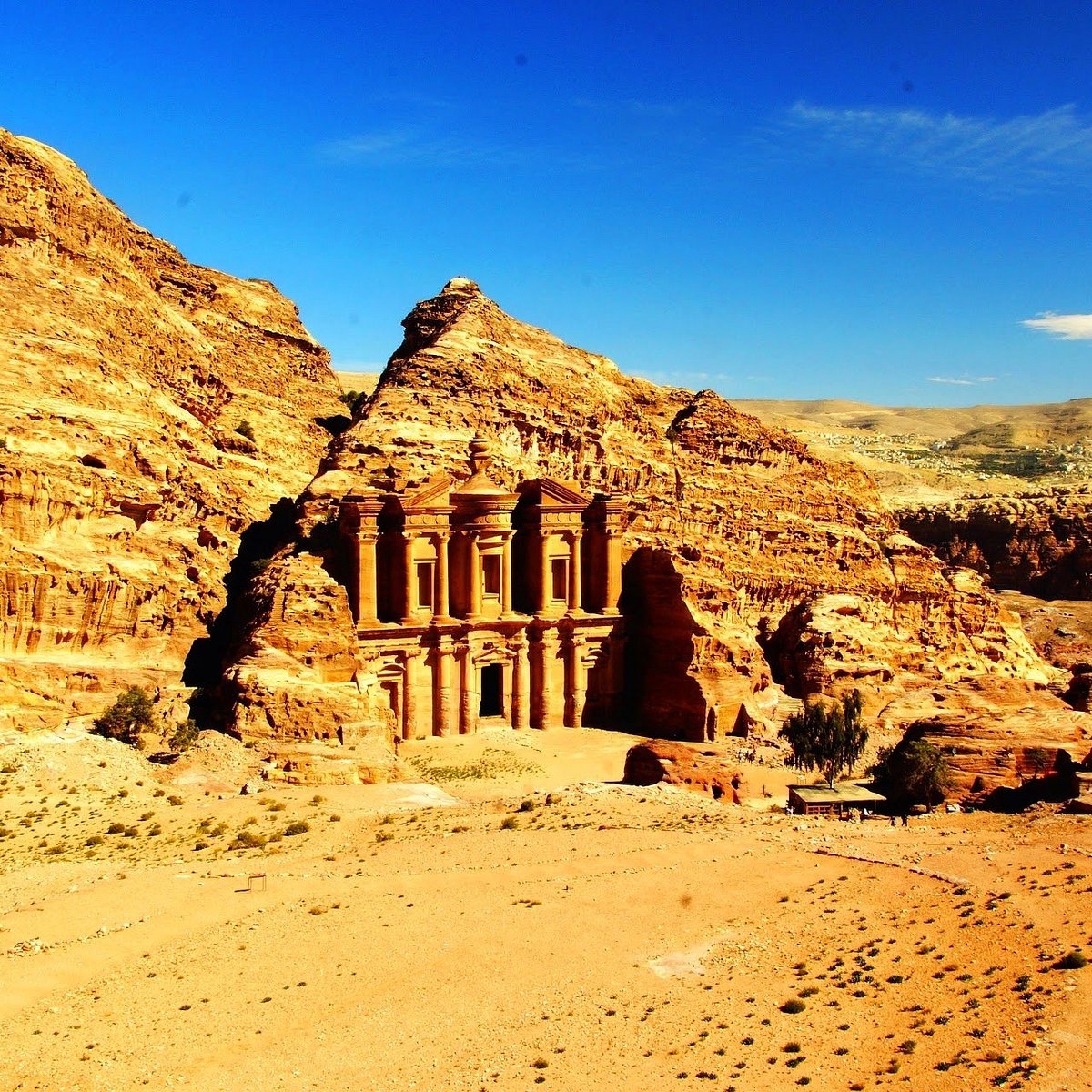 Temple above the Cave Rooms
As you enter the Siq at Little Petra, one of its greatest treasures awaits you – the Temple above the Cave Rooms. Located on the left-hand side, the vast sandstone temple appears to be held aloft by two remarkably well-preserved columns. Unfortunately, the chamber is inaccessible, but you can explore the three cave dwellings on the ground floor.
Within the "biclinium" (dining area), you'll find a collection of remarkably intact 2,000-year-old Hellenistic-style wall paintings – a treasure many experts consider one of Petra's finest. Hidden by years of soot, smoke, and graffiti, these beautiful paintings were uncovered during a painstaking restoration project completed in 2010.
The Temple above the Cave Rooms houses the largest example of Nabataean mural paint that has survived in situ. Many experts believe these paintings to be even better than the Roman artworks at Herculaneum, inspired by Hellenistic art. To reach the temple, follow the Siq, and you'll find it halfway along on the left-hand side, accessible by stone steps.
A testament to the intricate artistry of the Nabataean people, the Temple above the Cave Rooms is truly a sight not to be missed on your visit to Little Petra.
Siq al-Barid
One of the highlights of visiting Little Petra is exploring Siq al-Barid, which means "cold canyon" in Arabic. The siq is much shorter and narrower than Petra's famous Siq leading to the Treasury, but it's still an impressive sight. 
Walking along the well-trodden path, you'll see several temples carved into the mountainside, including biclinia or small dining areas where rich citizens and travellers likely gathered. The most famous site in Little Petra is the Painted House, which has well-preserved frescoes on the ceiling inside. 
After passing through narrow canyon sections, you'll climb up several rock-cut stairs to reach a stunning viewpoint overlooking the wadi or valley. It's easy to imagine ancient people gathering here for trade or socializing amid the breathtaking scenery. 
While the walk around Little Petra is one-way only unless you want to exit towards Petra, it's worth allowing an hour to an hour and a half to see Siq al-Barid and the other structures in the area. Don't forget to bring water and wear appropriate clothing and shoes, especially if you visit during hot weather. [17][18]
Viewpoints
Little Petra offers a range of viewpoints to see the incredible Nabataean structures and the stunning desert landscape surrounding the area. While some viewpoints may be difficult for travellers with limited mobility, they are all worth the journey.
Some of the best viewpoints include the Al-Beidha viewpoint, which offers a panoramic view of the surrounding scenery, and the viewpoint overlooking Colonnaded Street, which gives travellers fantastic photo opportunities and a view of Little Petra from above. 
The views from the top of Jebel Haroun are also breathtaking, as the mountain stands at 1,350 meters and provides a panoramic view of the vast desert landscape. Hiking up Jebel Haroun is a challenging but rewarding experience, and it's easy to see why it's considered one of the best viewpoints in the area.
Whether you're interested in experiencing the unique architecture of Little Petra or taking in the beauty of the surrounding desert, the viewpoints in the area offer an experience like no other. Don't forget to bring a camera to capture the fantastic views that Little Petra has to offer! [19][20]
Final thoughts.
Visiting Little Petra is a must-have experience for travellers who want to explore Jordan's lesser-known yet equally significant historical sites. This hidden gem boasts well-preserved Nabataean temples, ancient caves, sandstone tombs, and a stunning view of the canyons. It is a perfect complement to the iconic Petra, serving as a delicious entrée or digestif to your main meal.
The best time to visit is during spring when the weather is mild, and the crowds are less dense. To fully enjoy your trip, it is advisable to allocate at least 1.5 hours for your visit, wear comfortable shoes with a decent grip, and bring sunscreen and water to stay hydrated. 
Getting a guide is also recommended to increase your safety and to fully appreciate the history and significance of the site. Lastly, don't miss the opportunity to witness the remarkable intact 2000-year-old Hellenistic-style wall paintings in the Temple above the Cave Rooms, which many experts consider one of Petra's greatest treasures. 
Overall, exploring Little Petra is a journey back in time that will surely leave a lasting impression on travellers. [21][22]